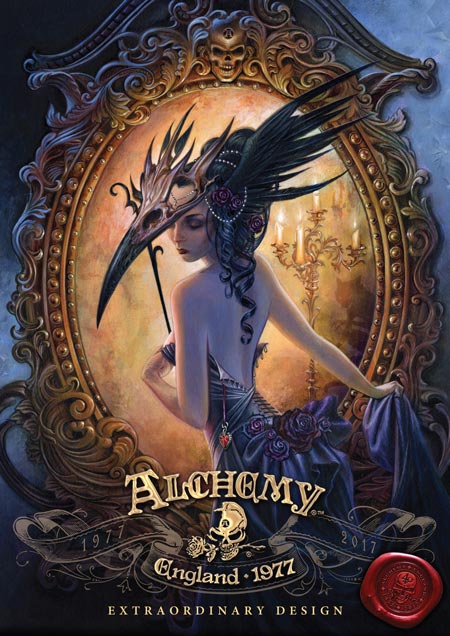 27 miles north-west of Bucharest, Wallachia, August, 1867:
150 years ago, a glance into the great mirror of the long gallery of the lost Rovine Palace reveals very little. This, because the distinguished guests attending the legendary masquerade ball there, deep into the night on the feast of St. Levantius, were said to be, largely, revenants; a noble, boyar vampire tryst, where the dark patricians of immortality revelled in a lavish night of pure sensuality.
And by a spectral turn of coincidence, Alchemy England shares that same epoch with the exalted event of our 40th Anniversary, to be joined in celebration by all with an ardently darker side to their beings.
We are a small, but passionate company, and we have enjoyed being your humble servants of alternative ostentation for this exalted time and hope to continue to provide our darkly dedicated service to you for a very long time to come... with your loyal support. We thank you most sincerely for your patronage and enthusiasm, and we look forward to serving you in centuries to come.
Fervently yours,

The Alchemist
(a.k.a. St. Levantius)