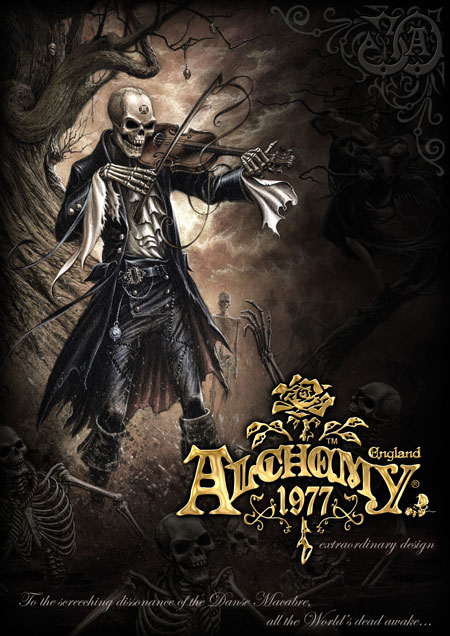 Soon after the strike of midnight, the distant, eerie strains of a Guarneri violin were heard coming from beneath the ancient, dead yew tree and there, the morass of unhallowed ground seethed slowly into life, with the decomposing, forsaken remains of the past deceased. Here, in this woeful landscape of wretchedness, swayed the necromantic maestro, Christian de la Mort, playing the unearthly sounds of the Danse Macabre, playing out this medieval allegory of the unifying force of death, intimately conjoining both the condemned and the Glory of the World alike.
Here, across the following pages, will be shown a rare and unique collection of rich abundance, from jewellery and printed apparel to interior décor, and from the medieval to the decadant.
For this, I must offer my sincerest gratitude to the artists, artisans, clerks and Treasurer of Alchemy for their unending dedication and commitment, and to all of you, who are our raison d'etre.
Christian de la Mort
a.k.a. The Alchemist