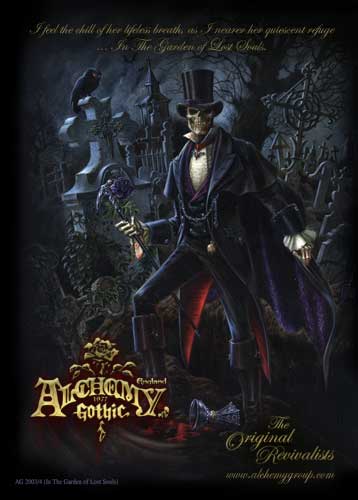 Good evening revenants,
In our lifetimes we all seek something. Just as with countless mortals, I seek passion; I search for my escorte eternelle, my maitresse defunts. I hunger for that affinitive catalyst to my imminent, hermetic union.
My quest takes me to less genial venues than for most, and at less comely hours. My haunts are amoung the sepulchres and the tombstones. My companions are the silent bats and unseen creatures that rustle through ivy and undergrowth.
I must find her. If I am to overcome the prevailing powers of darkness that permeate from the forested mountains of the Balkans, I must empower my immortality. I will search until I elicit and liberate my beckoning consort. I will initiate her to the Rites of Undeath and finally, conjoin with her to form our sacred, holistic ensemble in the Chemical Wedding.
I must express my eternal gratitude to those who have assisted and supported me in this relentless task and given me the strength and purpose to continue.
Your servant,
Count Albrecht Magistus
alias The Alchemist.