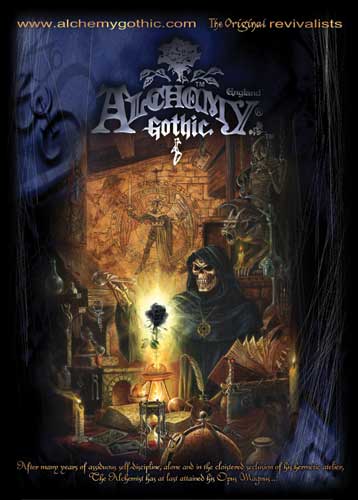 I am the instrument of The Creator. If I am to fulfil the inimitable charge laid upon me by Him, as I have long since sworn to do, I have first to redeem myself, to become worthy of Him and His children and purge my very soul.
On this day, by His grace I have so attained this state. I have done the manifestly impossible; turned lead into gold, cultivated the perfect black rose, transformed my base self into the purest of souls; I have achieved the Opus Magnus...
The Greatest Work.
From this day on, I am armed with the sword and the shield, the courage and the wit to do His bidding for all mankind and undauntingly accomplish The Mission.
By the grace of Our Creator, this is my testament. Unlimited gratitude and blessings go to my accomplices and followers, without whom The Mission would always be beyond attainment.
Your humble servant,
The Alchemist.