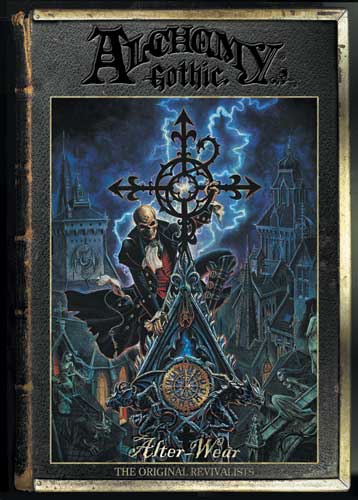 Greetings, fellow erudite aesthetes.
My name is Alexander Farthing, Librarius Occultus, enigmatic founder and eternal bibliographer incognita to the Great Library of Chalisbury, the most influential collection of documented wisdom since Alexandria itself. I fleetingly take leave of my duties, from the endless preoccupation of my subterranean sanctuary, to welcome you to this celebrated volume, the latest and most rewarding of the Alchemy Gothic liberri magnus.
I briefly have to thank you for your unique intellectual foresight and taste in your discovery, but also to my sweating group of gifted and dedicated artisan servants, for creating this vast dark treasury of decadence.
Stimulate your cognition, enrich your senses. Enjoy!
Alexander Farthing
a.k.a. The Alchemist