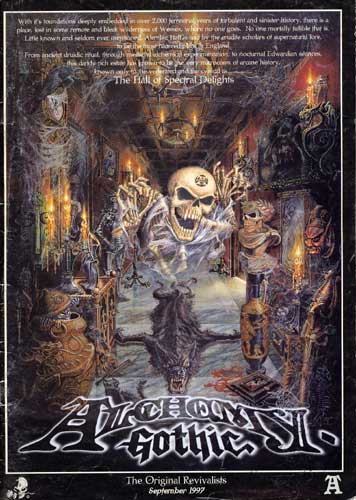 Good evening, intrepid travellers. Inquisitors into the dark realms of the timeless unknown.
You are of course, most welcome guests to Alembic Hall & the frightening wealth of incalculable, undisturbed treasures that lie within it's unnaturally charged domain. It's caché of secret knowledge & forbidden pleasures, simultaneously known like banshees beckoning your attention & appear tantalisingly within your grasp.
Beware, as for mortals have entered this place, this centuries old sink-hole of arcane ethereal energy, & departed with their spiritus anima, or their sanity intact.
I am indebted to my dungeon of tortured but dedicated souls, toiling to indulge your unquestionable fantasies.
We salute you, for believing in us. For without you we do not exist. Your breath is inside us & your material desire our life's blood.
Be my guest & partake of the forbidden fruits, & enjoy your stay in the Hall of Spectral Delights.
With trepidatious regards & eternal respect.