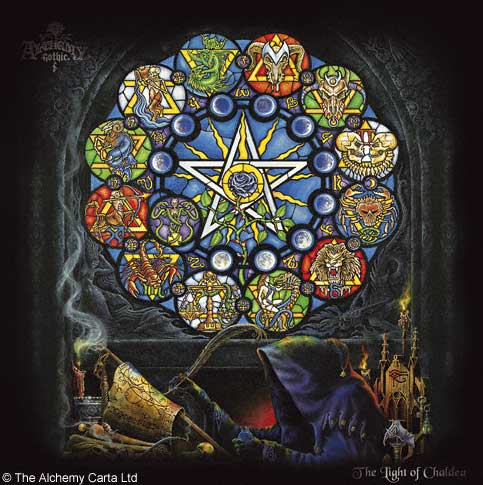 The great sage and adept, known by many generations of mortals as The Alchemist, studies in silent piety. He toils ceaselessly for years in the sanity of his cloistral solitude in his devout resolve to decipher the wisdom of the ancients and to unlock the greatest of the unrealised secrets.

And from the unedifying darkness of this mortal earth, there appeared at last a bright star illuminating the way. They knew him to be a great leader of souls and wanted him to share in their knowledge and sapience, and they bathed him in the Light of Chaldea.

By around 3,500 B.C. near the city of Uruk, an ancient, unknown, highly developed and sophisticated tribe from Mesopotamia had established many astonishing observations and theories in respect of the powers of the stars and the heavens. This tribe, who would later be known as the Chaldeans, were ultimately to become the most learned and respectful seet of the Quabbalists, and the fathers of astronomy and astrology.
AST.51 Light of Chaldea (Stash Tin)