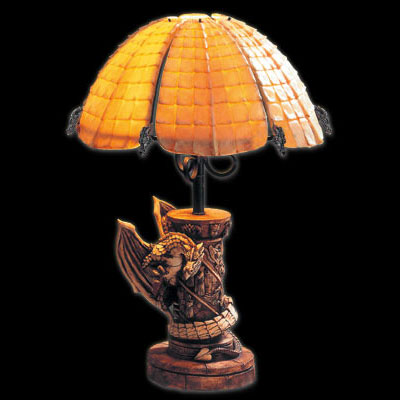 ASL1 The Dragons Tale Table Lamp.
The inscriptions decorating the dragons column represent a mediaeval legend whose roots go back to the times before the great flood.

For generations the ancient text could e found in the great history of Alexandria before it was lost beneath the waves.

The Alogorical hydroglyphics symbolise alchemical processes first taught to the most enlightened scholars of the first civilizations in the Euphrates valley by the Levant angel, a mysterious and covert messenger of Gods true message.

St Levantius' teachings though cloaked in symbols of star lore, dragons and unicorns go far beyond these simple concepts of good and evil.